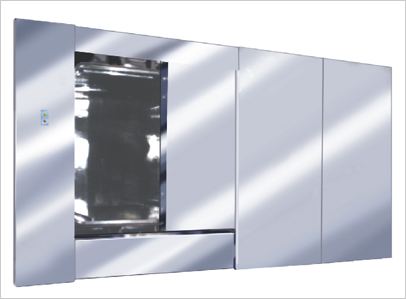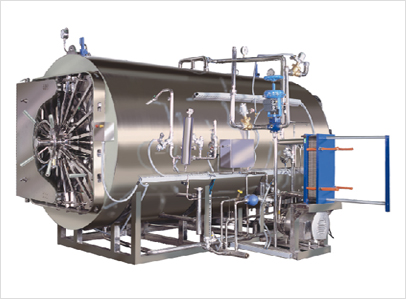 USES:
Fabwell counter pressure sterilizers are ideal for Pharmaceutical Companies, Laboratories, & Food Processing Industries, etc. They are designed for safe & efficient sterilization of various items such as Solutions in closed containers viz. ampoules, vial, glass bottles, PVC bottles, PE bottles, PP bottles, IV Bags, Semi-open containers, Blister Packing, Contact Lenses etc.
STERILIZER ARE DESIGNED IN TWO DIFFERENT TYPES :
"SWS" type where treatment is carried out with forced Superheated Water circulation with spray distribution system
CONSTRUCTION :
The chamber is of round cross-section constructed of heavy duty stainless steel 316L/316Ti to withstand pressure of 3 Kg/em. It is insulated with Two rails are provided in the chamber bottom for easy loading & unloading of the material on Carriage.
The Sterilizer is supplied with single door or double doors made of 304/316 S.5. The doors are either manually operated Hinged type or having automatic electromechanical type sliding arrangement.
The Unit along with various accessories & piping is supported with Frame designed for proper load distribution on floor.
PIPING :
The piping & valves directly connected with chamber is of stainless steel 316 Proportional control Valve is provided for steam inlet for precise temperature control.
SUPERHEATED WATER STERILIZER "SWS" PROCESS :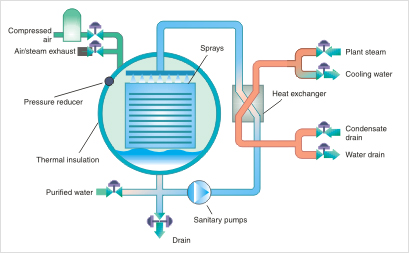 Circulation Water (DM) is filled inside the chamber then it is drawn with help of centrifugal pump & heated with external heat exchanger. The water is then showered on the load through proper distribution system inside the chamber. Sterilization up to preset temperature level & time.
Cooling is done by supplying water to heat exchanger thus indirectly cooling circulation water.
Air counter pressure is maintained throughout the process to prevent damage to product container.
AUTOMATIC PROCESS CONTROL SYSTEM :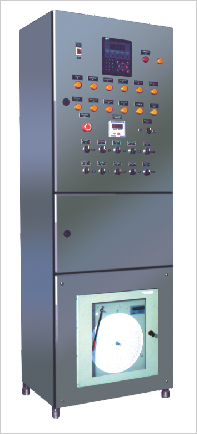 The control system is consisted of advance PLC & Printer. This unit controls complete sterilization by managing various parameters such as Fo, Temperature, pressure etc. It has an easy operator interface with possibilities of customization of cycles & manual operations.
The system gives complete process documentation with the help of in-built system.
Computerized control system (SCADA) to communicate with PLC for controlling & supervising the process externally. (Optional Feature)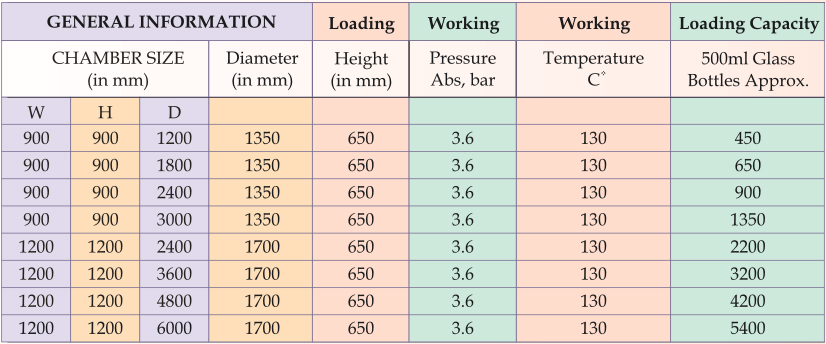 As per your need
We also offer any other chamber dimensions/specifications designed for special applications/requirements.